School of Creative
Industries
Zulkifli Bin Mohamed Amin
MA Arts Pedagogy and Practice
Zulkifli is widely acknowledged as a proponent of Malay music and a multidisciplinary artist-educator who sees Gen Alpha as the catalyst of change in arts education and cultural identity in Singapore. His influential roles in Orkestra Melayu Singapura and Nusantara Arts provided platforms for young musicians to hone their musical sounds and voice and collaborate with artists from other disciplines. He is the recipient of the National Arts Council's Young Artist Award 2018. His collaborative paper 'ABANG GARDE - A transdisciplinary journey in the representation of Malay traditional music' was presented at the Arts in Education Forum 2022.
Work
Teaching philosophy and research interests
I am a learner. I am a Muslim. I am an arts practitioner. I am Javanese. I am a mentor. I am Singaporean.

I am, human.

Teaching is in itself an art form. It requires constant reflection on one's actions, creativity in developing one's craft, appreciation of flaws, recognition of bravery, and acknowledging each canvas as unique. I envision a time when the arts in Singapore will become even more vibrant and accessible, allowing young artists to break new ground and explore uncharted waters. I also hope that we will continue to embrace our rich culture and heritage.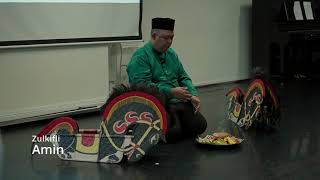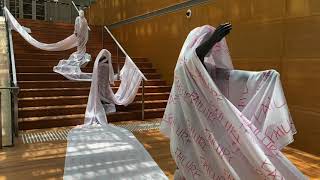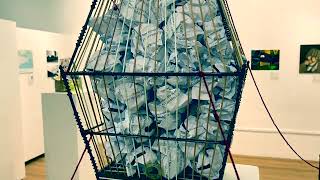 Thesis abstract
How changing performance practice in Kuda kepang is transforming Malay identity in Singapore: A pedagogical study

Kuda kepang, one of the names describing a hobby-horse performance phenomenon in the Nusantara, is on the verge of extinction in Singapore amidst the controversy and criticism surrounding it in recent years. The conflation of religion and culture towards kuda kepang raised eyebrows amongst a growing number of contemporary Malay-Muslims who align their beliefs with the Islamic resurgence movement. The transformations of kuda kepang and Malay identity in Singapore do not help in suppressing the negative connotations associated with the art form.

This research was conducted to understand these transformations and the ways in which the dissemination and teaching of kuda kepang can contribute to the revival of this lost art in Singapore. Project investigations involved the direct participation of four men from the Malay community. This ethnographical methodology analyses the pedagogical dimensions of conceptual understandings, as well as social and emotional engagement through the embodiment of cultural practice. This thesis will focus on three areas of kuda kepang: (i) the revival of a dying art form; (ii) education of kuda kepang; and (iii) dialogue within the community. This thesis culminates with a transformative pedagogical framework that empowers educators and cultural practitioners to be agents of change for the wider community.
Work experience
2010 – present
Orkestra Melayu Singapura
Youth orchestra conductor, programme leader (Music Discovery Programme)
2010 – present
People's Association
Youth leader
2012 – present
Assumption Pathway School
Performing arts educator
2015 – present
Nusantara Arts
Artistic director
2021 – present
Orkestra Melayu Singapura
Assistant music director
2021 – present
Arts House Limited
Board member